Welcome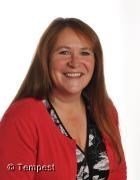 Welcome to St Bees Village Primary School. Our school is a very happy school where all work together in a strong team with a common aim – to provide the best education possible for all children. We believe that children are entitled to a primary education that offers quality, breadth of experience, standards of excellence and sense of community. We strive to provide a nurturing environment in which children can grow and develop into confident responsible young people, capable of achieving high levels of personal attainment.
We are working hard to continue to strengthen the school's partnership with parents/carers in order to ensure the best outcomes possible as we work together on many aspects of future school development. We believe whole-heartedly that good relationships between teachers, children and parents are fundamental to the success of any school and the progress of children. We believe that all children should enjoy learning, be actively engaged in their learning and know what experiencing success looks and feels like. We believe children should be motivated, make consistent progress and have high expectations of what they can achieve so they can succeed in their chosen future. It is without question that we want our children to be the very best that they can be and be valued for who they are. It is from this point that we Emma Sharp, share the mutual goal of making our school an outstanding provider of education where children feel happy and safe Headteacher and gain a love of learning that will take them through to adulthood.
We more than welcome visitors as only a personal visit can truly convey the friendly, family feel of the school with a purposeful working atmosphere. We look forward to working with you.
SAFEGUARDING - Click here to download our safeguarding leaflet.
For our safeguarding policy please go to the Policies and Key Documents section of the website
Our prime responsibility as a school is to ensure that all children are safe.
St Bees Village Primary School is committed to safeguarding and promoting the welfare of all children. To achieve our commitment, we will ensure continuous development and improvement of robust safeguarding processes and procedures that promote a culture of safeguarding amongst our staff, governors and volunteers.
At St. Bees Village School the health, safety and well-being of all our children is of paramount importance to all the adults who work or volunteer here. All of our children have the right to protection, regardless of age, gender, ethnicity or disability. They have a right to be safe in our school; this is enhanced by the adoption of the Whole School Behaviour Policy which includes our procedures for preventing and dealing with cases of bullying.
St. Bees Village School regards Child Protection as an essential task of all its staff, governors and visitors/volunteers who come into school. We are committed to protecting children and safeguarding pupils in school.
There is no place for extremist views of any kind in our school, whether from internal sources – pupils, staff, visiting adults, governors etc. or external sources – school community, external agencies or individuals.
Any prejudice, discrimination or extremist views, including derogatory language, displayed by pupils, staff, visitors or parents will always be challenged and, where appropriate, dealt with. Where misconduct by a teacher is proven, the matter will be referred to the National College for Teaching and Leadership for their consideration. Misconduct by other staff will be dealt with under normal school disciplinary procedures.
We encourage pupils to respect the fundamental British values of democracy, the rule of law, individual liberty and mutual respect, and tolerance of those with different faiths and beliefs. We ensure that partisan political views are not promoted in the teaching of any subject in the school and, where political issues are brought to the attention of the pupils, reasonably practicable steps are taken to offer a balanced presentation of opposing views to pupils.
This is best achieved when we all work together to support the development of the whole child. We pride ourselves on knowing not just about our children's learning, but about them and their families as individuals and valued members of our school and community.
We actively support the Government's Prevent agenda to counter radicalism and extremism.
We have a number of policies and procedures in place that contribute to our safeguarding commitment, including our Child Protection Policy which can be viewed in the Safeguarding section of our website.
The Designated Safeguarding lead for St Bees Village Primary School is:
Mrs E. Sharp (Head Teacher)
All adults who work in school have a responsibility to read and understand all safeguarding policies and to act within accordance of the policy at all times.
All adults in school are expected to read the DfE booklet: Keeping Children Safe in Education.
Further information about safeguarding children in Cumbria can be found on the Cumbria Safeguarding Children Board website: www.cumbrialscb.com
About Us
Please choose a category from the drop down menu above.