Year 3 Home Learning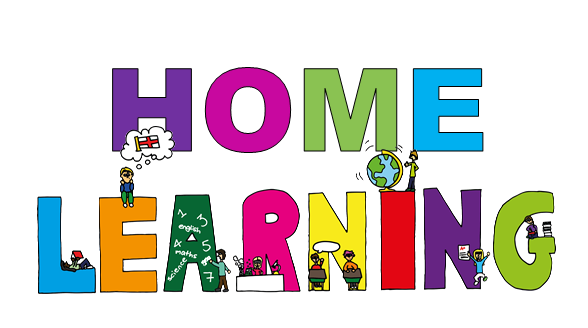 On this page, you will find lots of home learning activities for you to do whilst school is shut.In addition to these activities, homework will also be set as usual on the homework page. Please try and do some of these activities each day (I'll let you have the 2 weeks Easter Holiday off!) You have been given a pink exercise book with all the passwords you will need to access online activities; use your book for completing the home learning work. The following is a list of possible activities for you to do:
Reading

- please keep reading- 10 minutes per day would be great. I have sent 2 reading books home to get you started- if you finish these, then choose a book from home or an e-book from Oxford Owl(details below) and keep a record of what you have read in your reading record book.

Free readers- carry on as normal!

Homework

- Education City, MyMaths, spellings and writing will all be updated on a weekly basis as usual on the homework page.

Homework will be set again after the Easter Holiday break on Monday 13th April.

Oxford Owl-

Lots of e-books as well as other great English and Maths activities to keep you busy! (Username and password has been sent via email.)

Scroll down this page to find the following:

Classroom Secrets Home Learning Pack- Lots of Maths and English activities to keep you busy (answer book is at the bottom of the page- no cheating though!) Use your pink exercise book to record your answers.

Classroom Secrets Home Learning Pack- Practical Ideas booklet- lots of fun activities!

Spring-themed maths activity booklet.

Times tables games- fun ways to keep practising your times tables!

Project- all information for your project can be found below.
Additional Activities
Added on 24/3/20
The world of David Walliams is releasing an audio story from The World's Worst Children- every day for the next 30 days. Head to bit.ly/AudioElevenses each day for the latest story! Follow up activities could include: A book review of the story, re-tell of the story, annotated drawing of one of the characters, character description or design a new front cover for the book.

Joe Wicks (the body coach) is releasing daily PE sessions at 9am on his YouTube channel.
Added on 25/3/20
Amazon have made all their children's e-books free to read. The kindle app can be downloaded onto most devices.

ClassDojo set up- you should have received an email from me about this today.
Useful links for daily activities
These are activities which are being released online, this is not a suggested schedule, many of these are streamed live, but can be watched later:
9.00am - PE with Joe Wicks https://youtu.be/6v-a_dpwhro
10.00am - Maths with Carol Vorderman www.themathsfactor.com
11.00am - English with David Walliams https://www.worldofdavidwalliams.com/elevenses/
12.00pm - Lunch (cooking with Jamie Oliver) https://www.jamieoliver.com/feat…/category/get-kids-cooking/
1.00pm - Music with Myleene Klass https://www.youtube.com/channel/UCQh2wgJ5tOrixYBn6jFXsXQ
1.30pm - Dance with Darcey Bussel https://twitter.com/diversedance…/status/1241098264373592065
2.00pm - History with Dan Snow (free for 30-days) https://tv.historyhit.com/signup/package
4.00pm - Home Economics with Theo Michaels (Mon/Wed/Fri) https://www.instagram.com/theocooks

For a full list and more details, go to: https://skintdad.co.uk/free-online-classes-for-kids/
Parents/Carers,
If you have any queries about any aspect of the home learning, please do not hesitate to email me at sgeorge@stbeesvillage.cumbria.sch.uk
I will be checking my emails several times each day and will respond as quickly as possible.
Stay safe and see you all soon! Mrs G x
Home Learning pack- try and do a few activities from this every day!
There is no need to print this booklet- just record your answers in your pink exercise book.
Below is the answer booklet for the Home Learning pack- no cheating!
Spring-themed Maths activities