This term we will be learning the following:
Numeracy
Count from any given number in whole number steps, extending beyond zero when counting backwards; relate the numbers to their position on a number line.
Explain what each digit represents in whole numbers and decimals with up to two decimal places, and partition, round and order these numbers.
Represent a puzzle or problem by identifying and recording the information or calculations needed to solve it; find possible solutions and confirm them in the context of the problem.
Use formal written methods to add and subtract whole numbers with up to five digits.
Refine and use formal written methods to divide ThHTU ÷ U.
Recall quickly multiplication facts up to 12 × 12 and use them to multiply pairs of multiples of 10 and 100; derive quickly corresponding division facts.
Refine and use formal written methods to multiply HTU × U and TU × TU up to four digits. Find equivalent fractions by multiplying and dividing.
Order and compare fractions.
Identifying mystery fractions using the vocabulary of equivalents and comparison.
Convert fractions to equivalent fractions with a common denominators in order to add them together.
Make decisions about converting fractions in order to estimate and calculate to solve a puzzle.
Measure and draw angles to 1° accuracy. Investigate regular and irregular shapes.
Investigate similarities and differences in shapes with an equal number of sides.
Understand volume as expressed in cubic centimetres.
Convert between times in 12- and 24-hour clock notation.
Tell the time and calculate with units of time to solve problems.

Literacy
Reading a range of fiction and non-fiction texts, including classic novels, science fiction, persuasive writing, non-chronological reports, poetry which tells a story and poetry with vivid imagary.
Fiction will include classic and science fiction stories and we will be using these to investigate settings, character development, dialogue & narrative style, explore the structure of short stories and the use of modal verbs & dialogue.
Writing will include dramatisation, playing with point-of-view, writing a 'Lost Tale', writing a drama based on one they have heard and a new story in a given style.
Our non-fiction will include persuasive writing and non-chronological reports where we will analyse adverts and political speeches, adapt protest songs, manipulate with modal verbs, research information and write using different techniques.
Poetry will be about poetry that tells a tale and the power of imagery. As part of this we will identify features of poems that tell a story, read & compare other poems, explore the use of imagery & description. Then discuss how to use language to evoke feelings & produce impressions
Our grammar focus will include:
1.Writing complex and compound sentences
2.Use elaborated language of description, including expanded noun phrases, adjectives, adverbials and, particularly, relative clauses.
3.Use accurate sentence and speech punctuation.
4.Use dialogue, recognise differences between spoken and written speech.
5.Use speech punctuation to indicate direct speech.
6.Understand and use modal verbs.
7.Use apostrophes correctly.
8.Begin to understand the use of active and passive verbs, especially the use of the passive form in reports.
9.Recognise and use a past participle.
10.Use semi-colons, colons and dashes appropriately in reports.
11.Use bullet points in reports.

Science
Our first to topic is 'Living things and their habitat', as part of this we will be learning about the life cycles of mammals, amphibians, insects and birds, including some unusual examples like egg-laying mammals and marsupials. We will compare complete and incomplete metamorphosis and attempt to propagate plants from different parts of the parent plant.
After this we will be looking at 'Animals including Humans' where we will discuss why living things need to reproduce & look in detail at human life cycle, comparing with other animals. Study physical & emotional changes at puberty. Research rites of passage throughout human life cycle.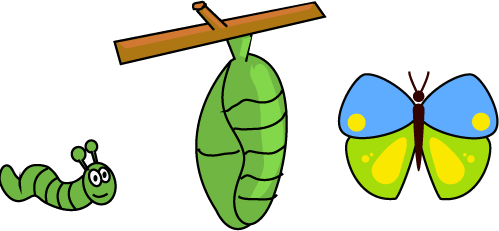 Other subjects
In addition to this, in History we will be looking at the Vikings; how they lived and the legacy they left behind before moving on to some work in Geography on North America.