First Lego League
Over the last few months, Year 5 have been working hard to prepare for our first entry into the FIRST® LEGO® League (FLL®).
FIRST® LEGO® League is a global science and technology challenge for teams of students, to encourage an interest in real world issues and develop key skills that are crucial for their future careers. The students work together to explore a given topic and to design, build and program an autonomous LEGO robot to solve a series of missions.
FLL is for young people aged 9 to16 years, working in teams of up to ten students with a supporting adult coach. Each year FLL releases a new challenge for the teams. The challenge involves a robot game and a research project, and students will need to demonstrate the FLL core values throughout all their work. For more information go to: http://firstlegoleague.theiet.org
Our team who competed in the regional tournament called themselves the 'St Bees Buzz'. Here is their logo, designed by Rowan, along with a team photo with Oscar the robot.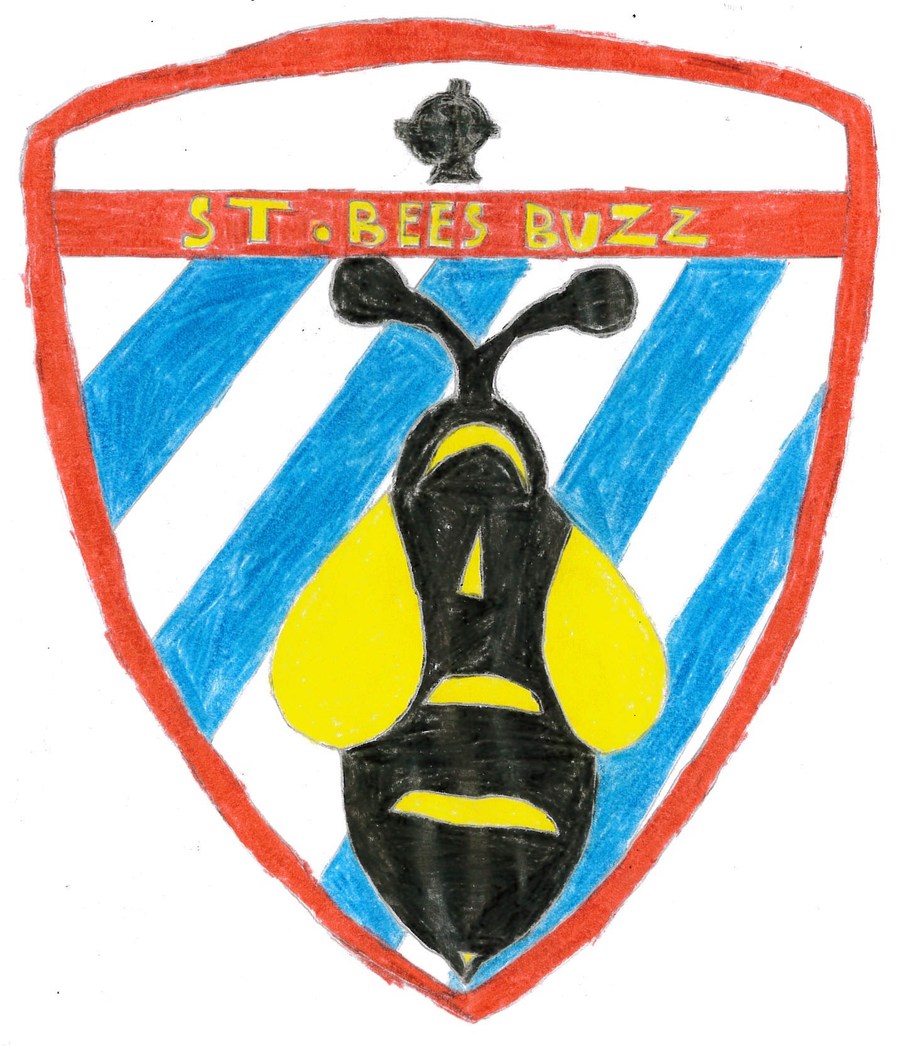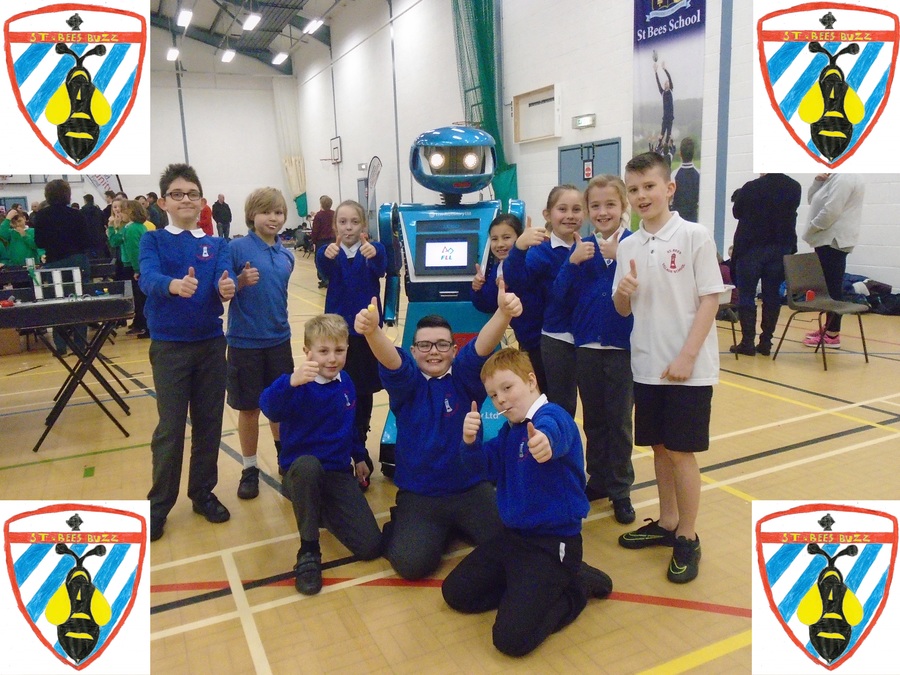 Preparing
Before the tournament, the team worked on three different areas:
their project;
building the lego (including designing a robot); and
programming the robot.
Their project
The team had to come up with a real life problem involving animals and a solution for it. The animal they chose was the bee, and they looked at how their habitats are being destroyed and how we can all help them.
Building the lego
We spend many hours (and weeks) following the instructions to make all of the models for the challenges and work out what our robot needed to be able to do to complete the challenges.
Programming the robot
Once our robot was ready, we had to programme it to complete the different tasks. We chose to try moving the shark tank, make the guide dog sit up, move the bee onto the bee hive and move the pandas. For each of these challenges we had to write a progamme, test it, debug our programme and keep retesting and debugging until the programme was working.
Thanks
We also needed a practise table to try out our programming on. We were very lucky to get the timber from Jackson's timber of Whitehaven, who agreed to sponsor us by giving us special pricing. Mrs Winn's husband kindly came in to put the table together and the children helped to sand and paint the table ready for competing. Ennerdale brewery kindly lent us some barrels to rest the table on. We were also very lucky to have two mentors coming in to help us in class, Mark and Mahmuda, who helped us to build our lego and work on our project.
Here are some of the photographs of us preparing.
Competing
On Wednesday 1st February, we went to St Bees school to compete in our regional tournament. There were 20 teams taking part from local primary and secondary schools. In the morning we had three goes at the robot challenge against other teams (along with some extra refining of our programming between rounds). Our robot did really well, competing two challenges completely and nearly completing a third.
In the afternoon we were interviewed about our robot, then we presented our project to a group of judges before being tested on our Core Values.
All of the children worked really hard as a group and were a credit to themselves and the school.